Noomi Rapace will play the most influential female opera singer of the 20th century in what is set to be one of the most glamorous projects on the market as Content commences talks with buyers this week.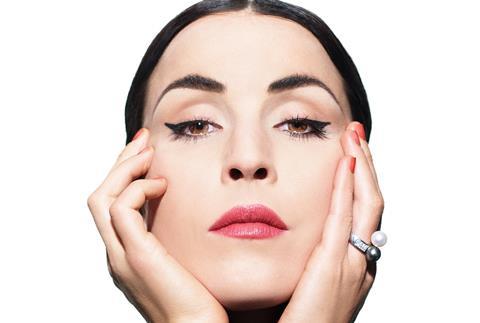 Niki Caro is attached to direct the Maria Callas biopic from a screenplay she adapted from Alfonso Signorini's biography Too Proud, Too Fragile.
Callas centres on the American-born Greek soprano's relationship in her final years with shipping magnate Aristotle Onassis, whom she met while married to Giovanni Battista Meneghini.
Guido, Nicola and Marco De Angelis of Italy's De Angelis Group are producing alongside René Bastian, Linda Moran and Victoria Bousis of New York-based Belladonna Productions and Ben Latham-Jones of the UK's Ealing Studios and Londinium Films.
James Spring of Ealing Studios, Brett Thornquest of Eclectic Vision in Australia, Jason Van Eman of Weathervane and Content film president Jamie Carmichael serve as executive producers.
"This movie is about an extraordinary woman whose deepest desire is to lead an ordinary life with the man of her choice," said De Angelis Group president Guido De Angelis.

"Callas was la Divina, a goddess, who just wanted to be a normal woman; she found out she couldn't. It sounds like an ancient myth. Niki Caro immediately identified and superbly built into the script this epic, deeply emotional and dramatic quality of the story.

"And we are absolutely thrilled that Noomi has come on board, as she is dream casting for Callas. We are convinced she will be able to embody the indomitable spirit of such an important international icon."
"We fell in love with Callas instantly," said Carmichael. "It's such an emotional and powerful story of one of the world's great romances – and we're certain that audiences around the world will be charmed and entranced by the passion, beauty and operatic splendour of this epic tale."