EXCLUSIVE: Canada's Sepia Films and Germany's San Cinema are co-producing the project.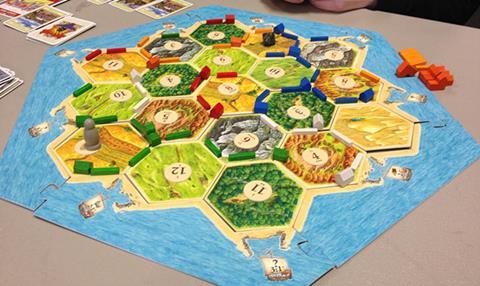 Vancouver-based Sepia Films and Stuttgart-based san cinema have signed a deal in Cannes to co-produce a documentary on board games.
Elizabeth Yake (producer of It's All Gone Pete Tong) will direct and Sepia Films' Tina Pehme and Kim C. Roberts are producing alongside Sven Schnell of san cinema.
Meyer Shwarzstein of Brainstorm Media will serve as executive producer on the project, which is lined up for an August start and will take a light-hearted look at the surge in popularity of the games.
Films We Like holds Canadian rights and Canadian pay-TV network Super Channel provided development support.
San Cinema's Sven Schnell said: "I am happy to be part of this great Canadian project not only because of my personal passion for board games but also because Germany has been responsible for the development of many world-renowned games such Settlers of Catan [pictured].
"There are also numerous great board games companies in Germany, which I hope will come on board for this movie."