EXCLUSIVE: US-based FiGa Films has lined up a Cannes slate that includes Paz Fabrega's Tribeca 2015 selection Viaje and Berlin entry The Fire from Juan Schnitman.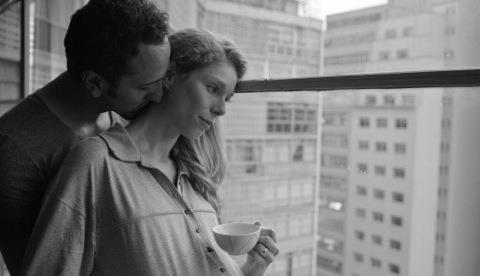 Kattia Gonzalez and Fernando Bolanos star in Viaje, which marks the Costa Rican Fabrega's second film and centres on a casual encounter.
The Fire (El Incendio) stars Pilar Gambo and Juan Barberini and tells of a couple whose love is tested during a tense attempt to buy a home.
FiGa, which as of June 1 will relocate from Los Angeles and Florida, will also tout Berlin selection and rites-of-passage drama Seashore (Beira Mar) from Filipe Matzembacher and Marcio Reolon and stars Mateus Almada and Mauricio Jose Barcellos.
Gregoria Graziosi's Brazilian drama Obra (pictured) premiered in Toronto last year and stars Irandhir Santos, Lola Peploe and Julio Andrade.
Thriller I Swear I'll Leave This Town (Prometo Um Dia Deixar Essa Cidade) from Daniel Aragao launched at the Rio de Janeiro International Film Festival last year and stars Bianca Joy Porte and Zecarlos Machado.
Romance Sand Dollars (Dolares De Arena) pairs Geraldine Chaplin with Yanet Mojica and premiered in Toronto last year. Ricardo Ariel Toribio also stars in the film by Laura Amelia Guzman and Israel Cardenas.
Rounding out the slate is Gabriel Mascaro's directorial debut and Locarno 2014 premiere August Winds (Ventos De Agosto) starring Dandara de Moraes and Geova Manoel dos Santos.