EXCLUSIVE: Signature has picked up rights for the UK and Ireland on Jörg Tittel and Alex Helfrecht's sci-fi.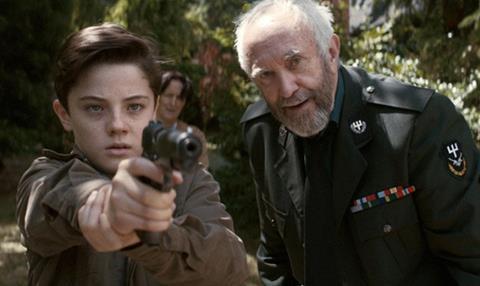 Fortissimo Films has sold UK and Ireland rights to futuristic drama The White King to Signature Entertainment.
Signature is planning a theatrical release in the fourth quarter of 2016, followed by a home entertainment and digital release in early 2017.
The film, which marks the feature debut of co-directors Jörg Tittel and Alex Helfrecht, stars Agyness Deyn, Jonathan Pryce, Fiona Shaw, Ólafur Darri Ólafsson, Greta Scacchi and Lorenzo Allchurch.
Teun Hilte (Black Book) and Philip Munger are producers on the film.
Based on the award-winning Hungarian novel of the same name, the film follows a 12-year-old boy coming to terms with his father's imprisonment by the totalitarian state in which he lives.
The deal for UK rights was finalised by Fortissimo executive vice president of international sales Nicole Mackey and Signature's head of acquisitions Elizabeth Williams.
"This extraordinary film clearly hits home at a time of such social and political unrest in our world. It shows how an ordinary family can stand up to absolute power," said Mackey.
Husband and wife team Tittel and Helfrecht have won awards in several creative areas including film, theatre, videogames and comics. The White King is produced by Tittel and Helfrecht's production house Oiffy with Yellow Knife and post-production partner Chimney Group.