EXCLUSIVE: The Captain America: Civil War actor will lead the survival thriller from Jeremy Rush.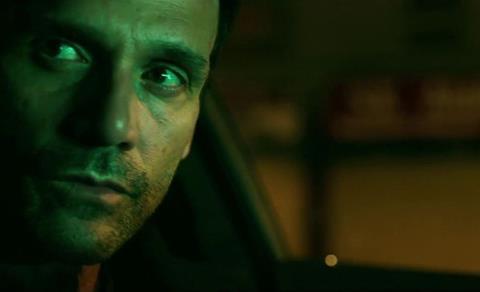 Frank Grillo, currently starring in global smash Captain America: Civil War, has joined Wheelman, the action thriller that The Solution Entertainment Group is financing and will introduce to buyers in Cannes.
Joe Carnahan is producing the project alongside Myles Nestel for The Solution and Grillo in his producing debut. CAA represents US rights.
Production is scheduled to start in September with Jeremy Rush lined up to direct from his screenplay about a getaway driver who ends up in a scramble to survive after a bank robbery goes horribly wrong.
Driving a car full of money and with the fate of his family on the line, the wheelman must find out who betrayed him and connect with the only person he can trust – his 14-year-old daughter.
The Solution's Lisa Wilson and Josh Deitell handle international rights. J Todd Harris, Chady Mattar and Scott Silver serve as executive producers.
"This is a full throttle, edge-of-your-seat ride of your life and we are delighted to be producing this film with the incomparable Joe Carnahan," said Nestel.
"Frank is perfectly cast as a man who has to dig deep and who will stop at nothing to protect his family and survive. It doesn't get better than this."
Grillo's credits include a lead role in Blumhouse and Universal's horror franchise The Purge, as well as Captain America: The Winter Soldier, Zero Dark Thirty, The Grey and Homefront.
He will next be seen in July release The Purge: Election Year.