Tom Hardy, Cannes-bound with Mad Max: Fury Road, is lining up to star in what would be a red-hot market title as an SAS veteran with PTSD in Journey To Samarkand.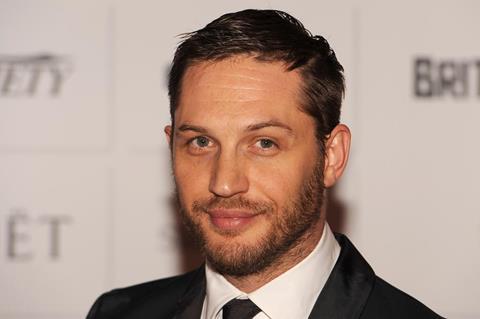 IM Global is understood to be on board as financier and will start talks with buyers on the Croisette. IM Global did not return calls about the project, which will reunite CEO Stuart Ford with the star of Locke.
Hardy will play a troubled former soldier in London who observes suspicious activity and must find out if it represents a bomb threat.
IM Global's slate includes Spike Lee comedy musical Chiraq with Kanye West and Jennifer Hudson and The Circle, a cyber-thriller to star Ex Machina lead Alicia Vikander.
Ford and new president of international sales and distribution Michael Rothstein are also talking up another reunion, with Marlon Wayans, on the spoof Fifty Shades Of Black.
The company announced last week it had found its lead to play a younger Barack Obama in Southside With You. Parker Sawyers will star opposite Tika Sumpter as Michelle Robinson, who eventually becomes the First Lady.
Civil War drama The Free State Of Jones, which will go through fledgling studio and project co-financier STX in the US, is currently shooting with Matthew McConaughey in the lead.