Larrain discusses his playful noir, which plays at Cannes in Directors' Fortnight.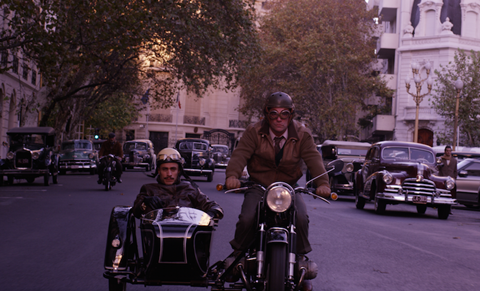 Pablo Larrain and Gael Garcia Bernal team up after No for Neruda, a playful noir set in post-Second World War Chile where the communist poet and politician Pablo Neruda (Luis Gnecco) goes on the run and is pursued by Bernal's policeman. The Chilean director speaks to Screen about depicting a literary icon in all his glory and contradictions.
How is your Cannes experience?
When you take the plane to come here, you don't know what's going to happen and it can be very scary. But the movie worked well, we had a wonderful reception and it's going to be very well distributed [around the world].
Was it a challenge to find the funding?
I've never spent so much time working on the pre-production of a movie. It was hard to find the funding and that's why we made The Club first. In the end, the production involved five countries: Chile, Argentina, Spain, France and the US. Making expensive films in Spanish is always risky and I feel responsible to the people who bet on us, so I'm glad it's working.
Are you and Gael planning to work together again?
Not yet. Right now I'm planning to find a bed and sleep for a year.
Will you have time in Cannes to have meetings about future projects?
When you have a movie there's not a lot of time to talk to people, but you manage afterwards. In Berlin, for example, Darren Aronofsky was the president of the Jury at the Berlinale when I had The Club and he invited me to make a film with him, Jackie, which is now in postproduction [Aronofsky is one of four producers on the film].