Co-production market to focus on 10 projects with 20% of budget in place.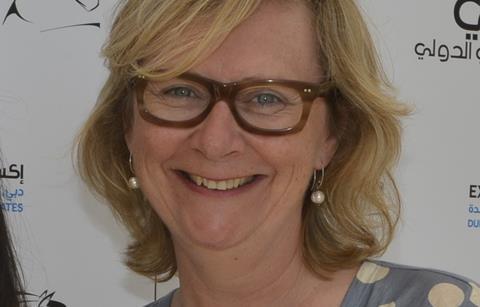 Jane Williams has returned as the head of the Dubai International Film Festival's reinstated co-production market the Dubai Film Connection (DFC).
Launched in 2007, the DFC was not held last year but will return this December during the festival (Dec 9-16), following demand from the region's producers and filmmakers.
"The moment we made the decision to reinstate the DFC we contacted Jane," said DIFF managing director Shivani Pandya, "Jane has been doing a great job. She's fabulous at it. She is the one who set it up many years back."
The re-launched event, marking its ninth edition this year, will take a slightly different approach from its predecessor.
"We're going to select 10 projects with 20% of the budget in place," said Williams.
"The feedback we had from guests indicated they wanted to see things a little more developed than we had previously selected. They really want to see projects that are feasible and having that amount of the production budget already attached is a good indication of that."
Williams noted they would also take a more tailor-made approach in terms of connecting the projects with potential partners.
A call for submissions is currently open until August 1 2015 with an announcement on the selection due around the middle of October.