EXCLUSIVE: MFI clocks new sales on Greece-set thriller.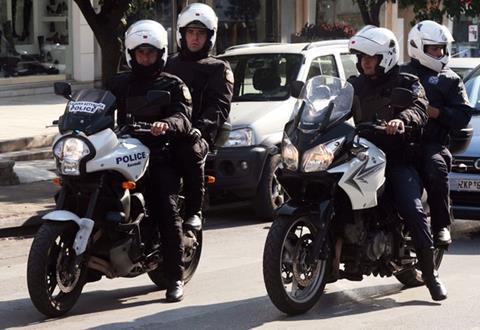 Gaga Corporation has taken Japanese rights to UK director Jonathan English's Athens-set action-thriller Dias, following its launch at the market.
The film, which is due to shoot in Athens this September, revolves around Athen's elite police motorbike force, the Dias.
As previously announced, Paris-based Memento Film International (MFI) also sold the production to Koch at the beginning of the market.
The film revolves around the city's elite police motorbike force, the Dias, consisting of four-person squads travelling two-by-two on high-powered vehicles. The force was created in 2010 in response to a rise in petty and organised crime after the debt crisis threw the country into chaos.
The story will follow energetic young recruit Theo, who quickly becomes a pivotal member of the force as it presses on with its work of eradicating the city of violent crime gangs but in the end becomes their target too.
The production marks a change of scene for English whose last two films Ironclad and sequel Ironclad: Battle For Blood, were set against the backdrop of medieval England.
It will reunite him, however, with DOP Zoran Popovic and editor Laurens Van Charante, who both worked on the Ironclad sequel.
Delivery is set for spring 2017.