Chinese director of A Touch Of Sin to be feted by French Film Directors Guild at Cannes Film Festival.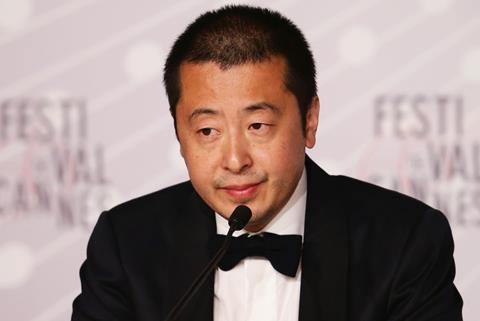 The French Film Directors Guild, which runs Cannes parallel section Directors' Fortnight, is to honour Chinese director Jia Zhangke with its Carrosse d'Or (Golden Carriage) award during this year's festival.
The guild, known as the Société de Réalisateurs de Films (SFR) in France, will present Jia with the award on the opening night of Directors' Fortnight (May 14-24).
The guild published an extract of a letter sent to Jia by the SFR board, explaining why it had chosen him for the honour: "We are captivated by the boldness of your body of works. Your ability to capture the constant changes in Chinese society, to show its corruption and violence, clearly and concisely, your commitment to younger generations, resonate within each of us.
"Your films are visual poems, with the precision of each shot offering a constant reflexion. We would like to acknowledge the committed, independent, poetic and visionary artistry.
"Each of your films is precious for its insight into Chinese society but also into the solitude and spiritual journey present in humanity. You are the witness to these lives."
As part of the honour, Jia's 2000 film Platform, capturing the socio-economic changes sweeping mainland China from the late 1970s onwards through the fate of an amateur theatre troupe, will screen on May 14 followed by a masterclass.
The award will be presented at the Directors' Fortnight opening ceremony later that day.
Jia is a regular attendee at Cannes. A Touch of Sin won best screenplay at Cannes in 2013 and the director was on the official competition jury last year.
Past recipients of the Carrosse d'Or include Jane Campion, Clint Eastwood, Nanni Moretti, David Cronenberg, Naomi Kawase, Agnès Varda, Jafar Panahi and Nuri Bilge Ceylan.
Filmmakers on SRF's board include Stéphane Brizé, Laurent Cantet, Malik Chibane, Catherine Corsini, Frédéric Farrucci, Pascale Ferran, Denis Gheerbrant, Esther Hoffenberg, Cédric Klapisch, Héléna Klotz, Sébastien Lifshitz, Anna Novion, Katell Quillévéré, Christophe Ruggia, Pierre Salvadori, Céline Sciamma and Jan Sitta.