EXCLUSIVE: Ken Loach's Cannes Competition title has sold to multiple territories.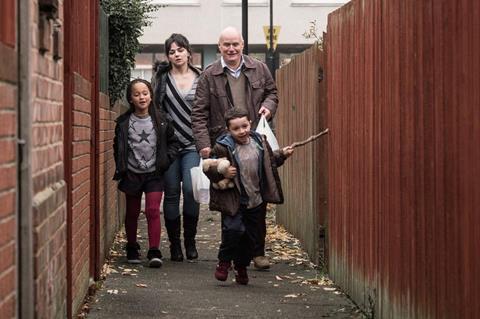 French sales powerhouse Wild Bunch has closed a slew of deals on Ken Loach's Palme d'Or contender I, Daniel Blake, capturing life on the breadline in contemporary Britain, following its world premiere at the Cannes Film Festival.
Loach's 13th film in Competition, I, Daniel Blake centres on a carpenter, who finds himself unemployed after a heart attack and single mother battling bureaucracy nightmare in the UK welfare system.
The film has sold to Germany (Prokino), Spain (Caramel), Greece (Feelgood), Switzerland (Filmcoopi), Hungary (Vertigo), the Czech Republic (Film Europe), Former Yugoslavia (MCF Megacom), Romania (Independenta) and the Middle East (Teleview), Turkey (Filmarti Film) and Balkans (Iriku)
Uruguay's Sun Distribution Group has taken all Latin America rights apart from for Brazil, which has been acquired by Imovision.
"They were all closed here during the early days of the festival, which is what makes them interesting," said Wild Bunch sales chief Carol Baraton.
Key territories on the verge of closing on Saturday evening included the US, Scandinavia as well as Australia and New Zealand.
Distributors who pre-boarded the film included Valerio De Paolis's Cinema for Italy, Cineart for Benelux, and Longride for Japan, eOne for the UK and Le Pacte for France.
The Dancer
The company is also reporting strong interest in French Stéphanie Di Giusto's The Dancer.
It has sold to Germany (Prokino), Portugal (Lusomundo), Scandinavia (Triart), South Korea (Miro), Japan (Comstock) and airlines (Captive). Lumiere, which pre-boarded the film, has Benelux rights.
Wild Bunch has also received offers for US, China and Scandinavia.
Co-starring singer and actress Soko as Loïe Fuller opposite Lily-Rose Depp as a young Isadora Duncan, the film is proving to be one of the buzz titles of the festival following its world premiere in Un Certain Regard.