EXCLUSIVE: Remake rights to mystery thriller also secured in China.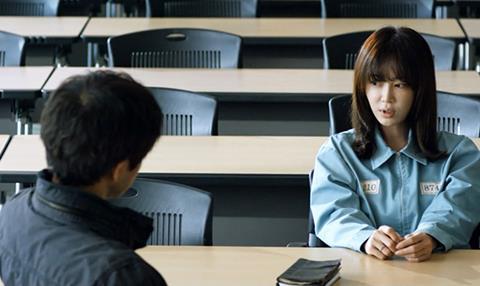 South Korean sales company M-Line Distribution has sold mystery thriller Insane directed by Lee Cheol-ha (Hello?! Orchestra) to King Records for Japan, Long Shong for Taiwan and YL Pictures for China. YL also picked up Chinese remake rights.
Starring Kang Ye-won (Love Clinic) and Lee Sang-yun (Santa Barbara), the film has grossed $7.5m since its release April 7, according to the Korean Film Council (KOFIC).
The story sees a discredited TV producer who looks to redeem himself by digging into an exclusive on a mental clinic where the sole survivor of a fire is a woman who has been forcefully imprisoned and abused.
M-Line is also selling female gangster action film A Special Lady (working title) starring Kim Hye-soo, Epitaph director Jung Sik's thriller The Tooth And The Nail (working title) and sports drama Run-off, with Choi Min-ho (a.k.a. SHINee) starrer No Way To Go making its market premiere in Cannes.