EXCLUSIVE: Romantic comedy is a sequel to 2001's My Sassy Girl.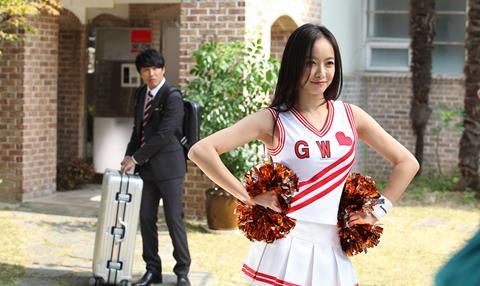 Mirovision has sold Korea-China co-production My New Sassy Girl to a slew of territories including Hong Kong & Macau (Edko), the Philippines (Pioneer), Thailand (Hollywood Thailand), Malaysia (Clover Films) and Vietnam (BHD).
A sequel to the watershed romantic comedy My Sassy Girl (2001) - which swept through Asia with Gianna Jun (aka Jun Ji-hyun) in the titular lead launching to stardom, My New Sassy Girl stars Cha Tae-hyun from the original opposite Victoria, a Chinese member of K-pop band f(x).
This time, he is trying to come to terms with newly-wed life with an unconventional girl from China.
Directed by Joh Gun-shik, the film is co-production between Korea's Shincine and China's Beijing Skywheel Media.
It opened in China April 22 and earned $5.25m after 10 days. Today (May 12), Little Big Pictures is opening it in South Korea and Clover Films in Singapore.