The A Brilliant Mind director will helm the adaptation of Mikey Walsh's bestselling memoir.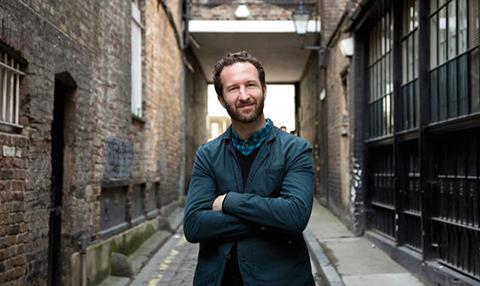 A Brilliant Mind director Morgan Matthews [pictured] will direct Gypsy Boy, James Graham's adaptation of Mikey Walsh's bestselling memoir.
Born into a gypsy family famed for its boxing prowess, Walsh faced a difficult decision after realising he was gay – stay within a community that cannot accept him, or walk away from the only life that he knows.
BAFTA-winning Matthews, known for his acclaimed documentary work, previously directed 2014's X+Y (also known as A Brilliant Mind), also from a James Graham screenplay, which starred Asa Butterfield.
BBC Films revealed Matthews' attachment here in Cannes.
Industry attending a BBC Films lineup event saw clips from forthcoming productions including Ricky Gervais' Life On The Road and Mandie Fletcher's Absolutely Fabulous: The Movie as well as Holocaust drama Denial, starring Rachel Weisz.
Also on the BBC Films Cannes slate are:
Ken Loach's Competition title I, Daniel Blake, which scored 2.4 on Screen's 2016 Cannes Jury Grid.
Ian McEwan's adaptation of his own novel On Chesil Beach, which is from the producers of Carol and will star Saoirse Ronan.
Andy Serkis's Breathe, which will star Andrew Garfield and Claire Foy.
Amma Asante's A United Kingdom, with David Oyelowo and Rosamund Pike.
Thomas Napper's Jawbone, starring Johnny Harris, which Screen revealed the first image from last week.