EXCLUSIVE: Israeli drama from In Treatment writer-director picked up by WestEnd; first image revealed.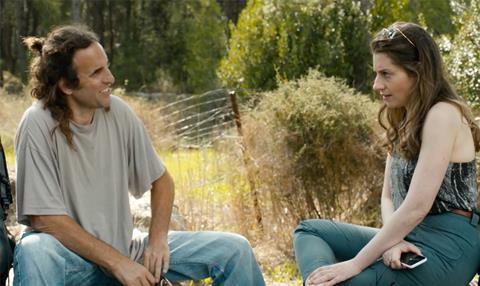 WestEnd has boarded world sales rights to Nir Bergman's (Broken Wings, In Treatment) upcoming drama Saving Neta.
The Isreali feature, in post-production, tells the stories of four women whose lives change after their brief encounter with a man called Neta.
The film is written by Eran Bar-Gil and Nir Bergman and stars Benny Avni, Neta Riskin (A Tale of Love and Darkness), Rotem Abuhab, Irit Kaplan and Naama Arlaky.
Producers are Tami Leon, Avraham Pirchi and Chilik Michaeli (Big Bad Wolves) and executive producer is Rina Schneur.
The film's crew includes DoP Lutz Reitemeier (Wadjda) and composer Asher Goldschmidt (White God).
The film's first image shows Avni (as Neta) and Riskin (as Sharona).
Bergman said: "At some time in our lives we've all made a wrong turn which brought about a sudden change. This is Neta's story. His life suddenly got out of control and he's searching for the right path again.
"His story is told through his encounter with four women over the course of one year, at a crucial point - for them and for him. These women will reroute his life as he helps them reconnect with their dearest ones.
"All the characters are reflections of each other and questions that arise in one story are sometimes answered in another. This cyclical influence of others' lives on our own fascinates me".