EXCLUSIVE: Verohoeven's next film will be a Second World War French resistance movie.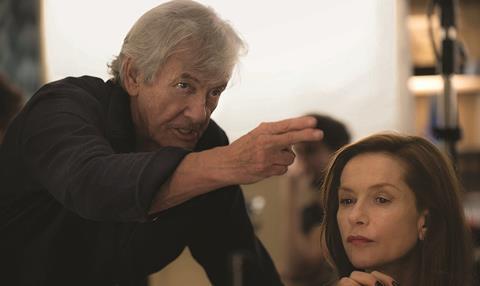 Maverick Dutch director Paul Verhoeven, whose Elle starring Isabelle Huppert screens in Competition at Cannes, is planning a Second World War French resistance movie.
Lyon 1943 (working title) will be set over a period of several months during 1943. Verhoeven is developing the project, still in its early stages, with Said Ben Said, his producer on Elle.
"(Gestapo officer) Klaus Barbie will be there, (resistance leader) Jean Moulin will be there but the movie is not a biopic of Jean Moulin," said the director of RoboCop and Black Book, whose erotic thriller Basic Instinct opened the Cannes Film Festival in 1992.
Barbie, head of the Gestapo in Lyon, oversaw the torture of Moulin, who died in very murky circumstances in French captivity in July 1943. Verhoeven said he was working with a French historian to try to establish what happened during this "very complicated and confused" period.
"It is not so clear because everybody has a different opinion and is extremely passionate about their opinions," the director commented.
Verhoeven has already such films set during The Second World War as Soldier Of Orange (1977) and Black Book (2006). The new film, he suggested, would be "about the conflicts between the resistance groups that lead in some way to the death of Jean Moulin".
Together with Said Ben Said, Verhoeven also hopes to revive his long-gestating Jesus project. Verhoeven co-wrote a book on Jesus in 2007 and has for several years been planning to make a film on the subject.
Together with the producer, he is also discussing a third project, a medieval story set in a monastery which will be made with screenwriter Jean-Claude Carriere, the legendary screenwriter of many of Luis Bunuel's films.
The director is also working screenwriter and long-time collaborator Gerard Soeteman on a TV drama that will be loosely based on Guy De Maupassant's Bel Ami.