The Cannes Classics selection follows Billy Hayes, the subject of Midnight Express, as he returns to Turkey.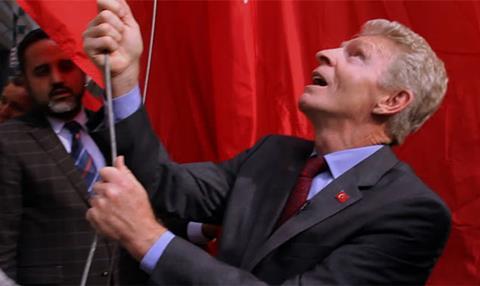 Last time Billy Hayes went to Turkey, he was arrested at the airport and thrown in prison for trying to leave the country with four pounds of hashish.
His nightmarish experiences inspired Alan Parker's 1978 film Midnight Express, starring Brad Davis as Hayes and scripted by a young Oliver Stone.
Now a new documentary, Sally Sussman's Midnight Returns: The Story Of Billy Hayes And Turkey (screening in Cannes Classics on May 17 and sold by the Film Sales Company) tells the story of the film and follows Hayes back to the country.
It is fitting that Hayes and his wife Wendy will be attending the Cannes premiere. After all, they first met in Cannes at the gala party following the festival screening of Midnight Express.
"I'd never seen a movie that stuck with me the way that movie did," Sussman recalls of seeing Midnight Express when she was a student at the University of Southern California. Midnight Express was a big hit but, Sussman suggests, was "probably the most hated film ever" in Turkey.
It was blamed for destroying tourism in the country and poisoning relations between Turkey and the US. Sussman and her husband (and producer) Tony Morina accompanied Hayes on a clandestine return journey to Turkey.
It was an emotional experience for Hayes, who has "always loved" Turkey in spite of his prison ordeal and was accompanied by plain-clothes policemen for his own protection as he visited his old haunts — the prison and the insane asylum among them.