UK and Ireland Screen Stars Of Tomorrow have previously showcased Benedict Cumberbatch, John Boyega and Emily Blunt.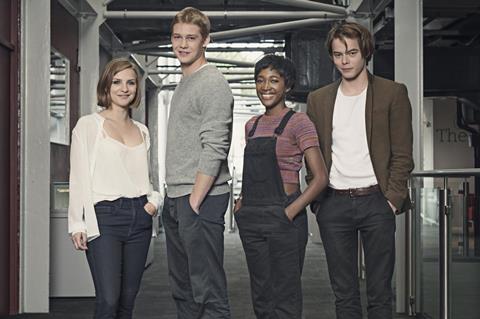 Screen International and the BFI London Film Festival have announced a three-year partnership to jointly unveil the UK and Ireland's newest and most exciting actors, directors, writers and producers, to the industry at the Festival.
It builds on the success of a partnership struck last year, which saw the Screen International Screen Stars of Tomorrow launch during the 2015 BFI London Film Festival.
This year's selected actors, directors, writers and producers will be revealed by Screen and the LFF at an event in London's West End during the first weekend of the festival, which runs October 5-16.
Stars of Tomorrow will celebrate its 13th anniversary this year. It has a significant track record in identifying future stars since its first edition in 2004, which named James McAvoy, Benedict Cumberbatch and Emily Blunt, followed by Oscar winner Eddie Redmayne in 2005.
Film-makers spotlighted have included Andrea Arnold (2004), writer Abi Morgan (2005), and Andrew Haigh (2008).
The presentation of this year's Stars of Tomorrow at the BFI London Film Festival will be followed by an exclusive industry dinner hosted by the British Council with the support of the Casting Society of America. Creative Skillset also support the initiative.
The dinner will see the stars introduced to leading lights from the international film industry who are gathered in London to attend the LFF, including US casting directors, European and US producers, international festival programmers, executives from prestigious filmmaker Labs and a selection of leading UK producers.
Clare Stewart, festival director of BFI London Film Festival, said: "The collaboration between BFI London Film Festival and Screen International's Stars of Tomorrow creates a unique opportunity through the festival for the UK and Ireland's future stars to build their knowledge and networks.
"LFF is proud to identify and support the career of the best new British directors, producers, writers and actors and we are thrilled to be expanding on our partnership with Screen International to break new British talent and introduce them to the international industry."
Matt Mueller, Screen International's editor, added: "I am thrilled that we are expanding our successful partnership with the BFI London Film Festival to present Screen International's Stars of Tomorrow for a further three years.
"With Clare Stewart and her festival team demonstrating great commitment to supporting nascent careers, the LFF offers a fantastic platform for unveiling these rising UK and Irish actors, directors, writers and producers, as selected by our inestimable Stars of Tomorrow curator Fionnuala Halligan."
The celebrated showcase, which has an established track record in identifying future stars, is curated by Screen's chief film critic Fionnuala Halligan and informed by industry experts including casting directors, talent agents, managers, producers and directors.
The 2016 stars will also take part in a special feature photoshoot at BFI Southbank that will be published in Screen International.