The Montreal-based sales outfit will commence international sales on the Croisette on the Critics' Week selection.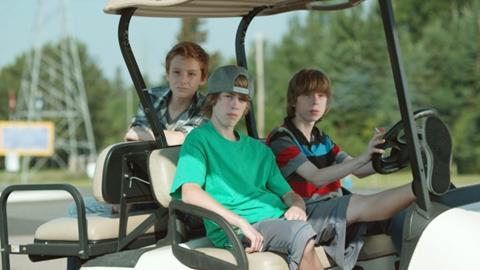 Andrew Cividino's feature directorial debut is also part of Telefilm Canada's Perspective Canada showcase at the market.
Sleeping Giant, a Film Forge production in association with Hawkeye Pictures, is based on Cividino's short film of the same name about a bored teenager on summer vacation who uncovers a secret that tests his newfound friendship with two cousins.
Newcomers Nick Serino and Reece Moffett star alongside Jackson Martin, David Disher and Erika Brodzky. Cividino co-wrote with Aaron Yeger and Blain Watters.
Karen Harnisch, Cividino's partner at Film Forge Productions, produced with Yeger, James Vandewater and Marc Swenker. Aeschylus Poulos served as executive producer.