The US-Singapore thriller will start shooting in July.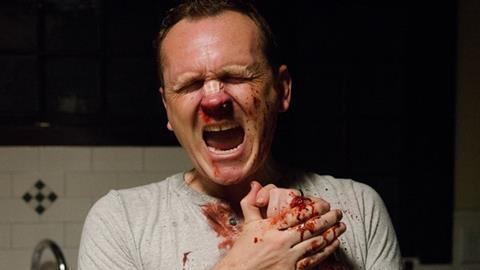 Singapore's mm2 Entertainment and US-based BoulderLight Pictures are joining forces to co-produce high-concept thriller Good Match, written and to be directed by David Chirchirillo.
The film follows a bachelor who meets a seemingly perfect match on a social dating app, but things take a dark turn when her behaviour starts to become erratic.
Chirchirillo's credits as a writer include SXSW Midnight Award winner Cheap Thrills [pictured] and Magnolia's ABC's Of Death 2. He also recently landed on the Black List for spec script Eli, which Broad Green picked up.
"Good Match will be our first US film co-production and we're excited to take this significant step into the US market," said mm2 Entertainment CEO Melvin Ang.
Good Match is scheduled to start shooting in July 2016 for delivery in 2017.
BoulderLight, founded by J.D. Lifshitz and Raphael Margules, has a three-picture slate financing deal with Hong Kong-based Making Film Productions. The first film on the slate, Dismissed, started shooting in August 2015.
mm2 Entertainment has produced films such as Ah Boys To Men, the highest grossing local production in Singapore in 2012 with $6.21m box office; Ah Boys to Men II, which grossed $7.89m in 2013; and The Lion Men series.