Mary J Blige joined Jake Gyllenhaal and guests aboard a private yacht in Cannes on Friday for a private screening of Southpaw orchestrated by The Weinstein Company.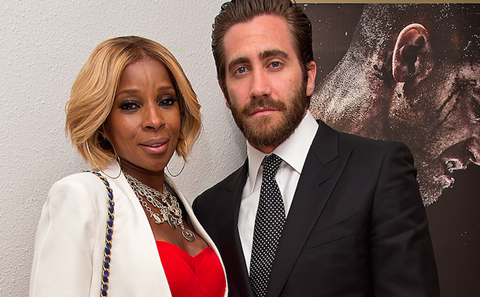 Cast members Rachel McAdams, Forest Whitaker and Curtis "50 Cent" Jackson were also in attendance alongside Adrien Brody, Antonio Banderas, Michelle Rodriguez and others.
Thierry Fremaux told the gathering: "This sport is so well filmed on television that it's very hard to get the same feeling in the cinema on screen like Martin Scorsese did with Raging Bull.
"But this film is so strong and credible. We believe Jake is a boxer first. When I was watching the fight, Pacquiao vs Mayweather, I remembered the movie. Jake is very extraordinary. Film after film he is having quite a career and this film is to me maybe one of his best."
Earlier in the festival Harvey Weinstein revealed during his annual showreel presentation that Southpaw had secured a festival slot, however the Weinsteins relinquished it to avoid conflict over Gyllenhaal's role as Competition juror.
The Weinstein Company will release Southpaw on July 24.