EXCLUSIVE: Terence Davies' latest has sold to multiple territories including Germany, Spain and Scandinavia.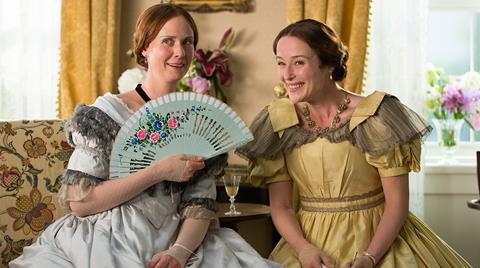 Double Dutch International president Jason Moring has announced a slew of sales on Terence Davies' Berlinale premiere A Quiet Passion starring Cynthia Nixon.
Moring and his team licensed rights before Cannes to Gulf Films for Middle East, RC Releasing for Germany, Golem for Spain, and Palace Films for Australia/New Zealand.
In further deals Lemon Tree acquired rights for China, Entermode for South Korea, MCF for former Yugoslavia, Non-Stop Entertainment for Scandinavia, and Encore Inflight for airlines.
As previously announced, Metrodome acquired UK rights.
A Quiet Passion tells the story of American poet Emily Dickinson, from her early days as a young schoolgirl to her later years as a reclusive artist whose work earned recognition years after her death. Jennifer Ehle also stars.
Sol Papadopoulos and Roy Boulter of Hurricane Films produced with Belgium-based Potemkino on board as co-producer. Jason Van Eman, Ben McConley and Ross Marrasso of Weathervane Productions and Dominic Ianno and Stuart Pollok of Indomitable Entertainment serve as executive producers, alongside Morning.
"Since its great reception in Berlin, A Quiet Passion has been on buyers' lists as an award campaign worthy project", said Moring. "Nixon's performance is simply fantastic."