EXCLUSIVE: The Works has inked deals on comedy starring American Pie's Jason Biggs.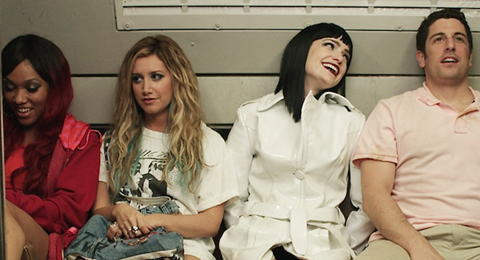 The Works International has secured a raft of sales on Jason Biggs comedy Amateur Night.
Key deals include Roadshow Films for Australia and New Zealand, Conquest for Latin America, Smile for Scandanavia, Freeman Entertainment for Eastern Europe, Luxor for Russia and CIS and Front Row for the Middle East.
Cinedigm will release the film domestically in August.
Written and directed by husband-wife team Lisa Addario and Joe Syracuse (Surf's Up, Parental Guidance), the completed film is inspired by their own true-life story.
The film stars Jason Biggs, Janet Montgomery, Ashley Tisdale and Eddie Murphy's daughter Bria L. Murphy in her debut role.
Biggs plays an award-winning graduate student of architecture and an insecure father-to-be who is struggling to find work. In desperation his wife finds him a job as a 'driver' on Craigslist.
When shows up for the interview thinking it's for pizza delivery, but quickly realises it's a job driving prostitutes.
The Works' sales slate in Cannes also includes The Prime Minister, The Climb, The Last Photograph and Elstree 1976.