US acquisitions teams in Cannes continued to swirl around prestige titles and packages heading into Saturday night including Competition selection The Lobster starring Colin Farrell.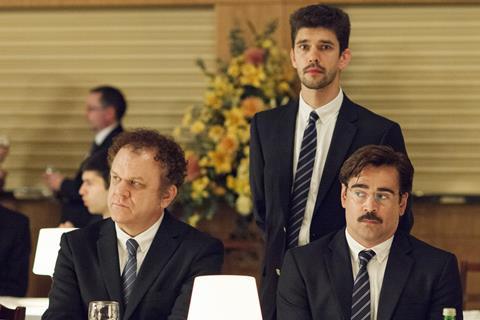 With bids on Miles Teller starrer Bleed For This up to $3m and Lionsgate reportedly nearing a deal on A Hologram For The King starring Tom Hanks, activity is heating up.
Buyers are also pursuing the Nazi assassination thriller HHHH, Bryan Cranston crime drama The Infiltrator and Julian Barnes adaptation The Sense Of A Ending.
The Chadwick Boseman action thriller Message From The King is winning admirers and there is interest in A Willing Patriot with Liam Neeson.
Alchemy has reportedly picked up US rights to Gaspar Noé's Midnight screening Love.