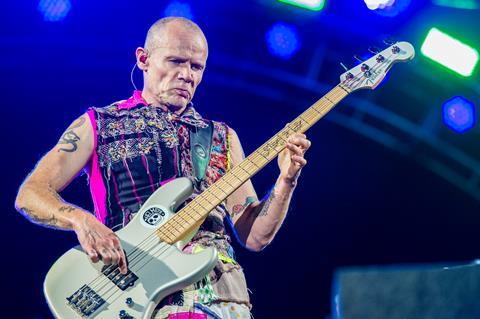 Cherry Jones of Transparent and Grammy Red Hot Chili Peppers bassist Michael 'Flea' Balzary have joined Nicole Kidman, Russell Crowe and Lucas Hedges on Joel Edgerton's Boy Erased.
Edgerton will direct and also stars in the coming-of-age drama based on Garrard Conley's Boy Erased: A Memoir Of Identity, Faith, And Family.
Conley will serve as a consultant on the film, which is scheduled to shoot this autumn and tells the story of the son of a small-town Baptist pastor who is outed to his parents at age 19.
The youngster is forced to choose between attending a gay conversion therapy programme or face permanent exile from his family and faith.
Xavier Dolan, Troye Sivan, and Emily Hinkler will also feature in the film alongside Jesse LaTourette, David Joseph Craig, Theodore Pellerin, and Britton Sear.
"The Boy Erased cast is rounding out in a way I could only dream of," Edgerton said. "We have gathered an incredible ensemble of actors."
Edgerton produces with Anonymous Content's Kerry Kohansky-Roberts and Steve Golin. Executive producers are Rebecca Yeldham, Ann Ruark, and Anonymous Content's Kim Hodgert and Tony Lipp.
Josh McLaughlin, Focus president of production, will supervise the project for Focus Features.