EXCLUSIVE: Beijing outfit launches with TIFF drama Promised Land, Simon Yam thriller, Blind Spot adaptation.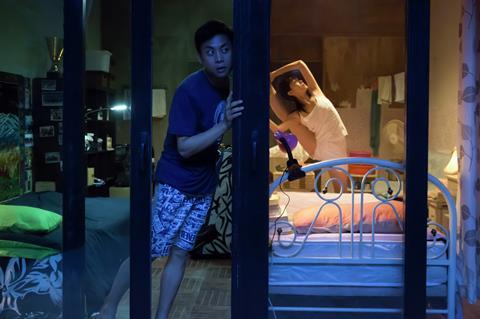 Newly minted Beijing-based international sales outfit Turbo Films has launched with a slate including veteran director He Ping's Toronto drama The Promised Land.
The only Asian entry in TIFF's Platform section, writer-director-producer He Ping's first film set in the present day spotlights the massive internal migration that has seen millions of young people leaving their rural towns and villages to try and find a new life in China's biggest cities.
Wang Jiajia (Wheat, So Young) and Zhang Yi (Mountains May Depart) star in the drama from production outfits Classics Media Co. and ​Beijing Junfei Century Culture Media Co.
Turbo Films, backed by a trio of private investors, is aiming to sell local-language fare with international appeal in the global market and has already amassed a busy slate.
At next month's Asian Film Market in Busan, the company will launch thriller Inside Or Outside from director Gary Wing-Lun Mak (SDU: Sex Duties Unit), about a husband who gets more than he bargained for when he investigates his wife.
Simon Yam (IP Man), Wallace Huo (Swordsman) and Jang Hyuk (The Flu) star in the detective story, currently in post-production, which is also produced by Turbo Films president Jin Cai.
Former Screen Media sales associate Annie Fung will serve as senior international sales manager at the company, which has also boarded horror Blind Spot, a feature from Bangkok Dangerous director Danny Pang based on the popular Tencent mini-series of the same name starring Edison Chen (Infernal Affairs, The Dark Knight).
In 2014, Turbo acquired China distributor ERG Films, which was responsible for the local theatrical releases of titles including The Artist and The Counterfeiters.
According to company executives, Turbo Films will continue to acquire for local distribution and is also in discussions to invest in co-productions.
Distribution titles will include The Promised Land, Inside Or Outside and upcoming animation Quackerz, which will be released with the support of Star Alliance (where Cai is also a partner), a subsidiary to out-of-home advertising specialists AirMedia.
"We are really excited to bring The Promised Land to international audiences as it represents current China and the decisions young people make today," Turbo Films president Jin Cai told ScreenDaily.
"The film is beautifully shot and the story is incredibly touching and universal."