DIRECTOR: How do you get Judi Dench to appear in her first short film?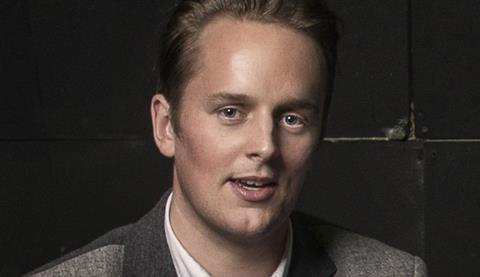 Just ask nicely, says 28-year-old Durham native Chris Foggin, who cast Dench in the highly amusing Friend Request Pending before directing a longer, even more appealing short That Night last year as a romantic two-hander with James Corden and Alexandra Roach.
Foggin's first low-budget feature, the $423,000 (£250,000) Kids In Love, starring Will Poulter, Alma Jodorowsky and Cara Delevingne has just shot for Ealing Films, yet Foggin isn't particularly well-connected in the industry.
"I went to study media and film at Northumbria University, Newcastle with not a single contact in this business," he says. "I was working in a sandwich shop and a guy knew someone who knew someone who put me up for a job as an assistant floor runner on an ITV drama and I took it from there."
With gusto: now he is prepping his second feature, from a script by Stefan Golaszewski (Him & Her, the play Sex With A Stranger) for Ruby Films. Submarine's Craig Roberts is attached to star in How I Fell In Love, which is being made with Ruby Films, the BFI and Protagonist.
"I have a simple way," says Foggin of his style. "I love the Richard Curtis/Woody Allen way of soft romantic comedy — I have a great family, friends, a beautiful wife, that's my approach with it. 12 Years A Slave is an incredible film but I wouldn't know where to start with that."
With Dench, "I met her and she agreed to be in a short before I even had an idea."
Centring it around social media made the actress "as nervous as I was", says Foggin, "but I said, 'Just trust me. I know I'm young, but this is my generation, my thing.'"
Contact Josh Varney, Mady Neil, 42 joshvarney@42mp.com, madyneil@42mp.com