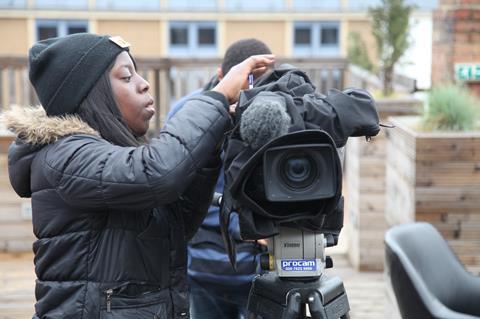 With new technologies, political turmoil and a greater awareness of diversity all changing the film industry, UK arts charity Creative Skillset has to balance multiple responsibilities when engaging with the future. As well as speaking to both CEO Seetha Kumar and head of film Gareth Ellis-Unwin about the organisation's role in a fluid business, Screen has identified six challenges that the support body faces in the coming months and years.
The skills gap
The BFI's Future Film Skills report, published in June 2017, identified skills gaps in 31 departments across production and post-production, as well as a number in distribution and exhibition, and challenges Creative Skillset in future to forecast and address looming talent shortages.
"On several recent films, it was a problem. On Limehouse Golem, we had to fly in one of our camera team from Italy. On Colette, it was impossible to find an accountant. We started talking to people in Germany, France, the US. There's a shortage of people across all crafts." Liz Karlsen, producer
Inclusivity
"To enable true inclusivity, including social mobility, we want to make sure that mentoring and provision of bursaries is provided, enabled, articulated and shared. We have ringfenced money in our BFI contract for this, and we are going to be partnering with other bodies that do bursaries. There are targets, and we are working our way through the detail of what we do in year one and year two." Seetha Kumar
Apprenticeships
Since 1999, UK film productions have paid the Skills Investment Fund voluntary levy to fund industry training, calculated at 0.5% of a production's qualifying spend, to a maximum of £40,860. Since 2013, other screen sectors including high-end TV and animation have followed suit. The funds are collected and managed by Creative Skillset, annually generating around £900,000 from film and £2.5m from high-end TV. In April 2017, the UK government introduced a new nationwide apprenticeship levy, which requires any company with a payroll above £3m to invest 0.5% of their pay bill towards apprenticeships.
"From the screen sector's perspective, there are several challenges: one is that quite a lot of people from the inward-investment sector don't fully understand what the apprenticeship levy is trying to do and what it is — I've had big studios ask me that question. Many of them still find, even if they can get the vouchers, making apprenticeships work in their sector is hard because of the project-based nature. The process for signing off standards is still very long, and standards get turned down." Seetha Kumar
"Having someone in continuous employment for over a year is an awkward fit for production companies, but exhibitors, distributors, sales agents, legal firms and talent agents — there are a plethora of opportunities to have that sustained one-year employment." Gareth Ellis-Unwin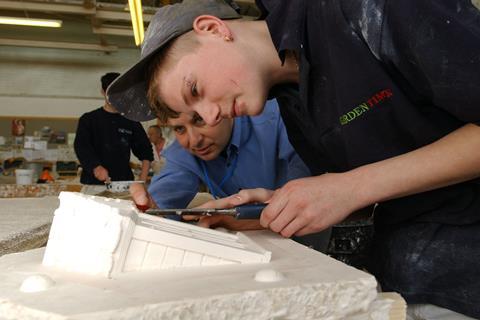 Devolution
"I sit on the [London] mayor's skills task force. There is a national devolution agenda. The intention is that the adult education budget, which is largely further education (FE), is devolved to the metro mayors. From a practical perspective, we already deal with FE providers on the ground. The devolution agenda dovetails with our mission to identify and support centres of excellence in the nations and regions, and to nurture screen-related craft and technical skills. What indices do you look for? One is willingness from the local leader, because if somebody wants something to happen, they will want to invest. It's part of the bigger creative industries industrial strategy, which focuses on clusters." Seetha Kumar
Quality control
Creative Skillset currently applies a quality tick to higher education courses. The BFI 10-point plan calls for the accreditation system to be extended to further education so that employers, trainees and parents know that courses are industry approved and can deliver the desired outcomes.
"If you look at other industries, some of them have taken great ownership of skills and learning, and accountancy is one example. If you want to understand what relevance and quality is, then practitioners need to determine it. We are extending the Skillset quality tick from higher education to FE providers. We've done some trialing, and that's the plan. We need to do it, and extend also to short courses." Seetha Kumar
Brexit
Future Film Skills estimates that 10,000 new entrants to the UK film industry will be needed in the next five years, and even more if worker freedom of movement is disrupted. A Screen Alliance survey showed that 33% of workers at UK visual effects companies currently come from mainland Europe, 1% from Ireland and 13% from other countries, with only 53% being UK citizens. Work visas for non-EU skilled workers currently cost employers £7,500 per worker.
"As a film technician and as an AD, I enjoyed brilliant foreign shoots that were assisted by frictionless travel and no need for work permits. It saddens me to think it will be more complicated for the next generation of film workers." Gareth Ellis-Unwin