The world premiere of Sony's Will Smith drama will screen on November 10.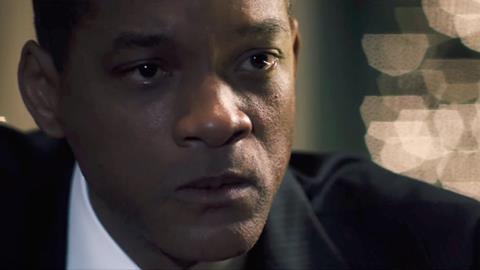 Peter Landesman wrote and directed and Ridley Scott is among the producers on Concussion, based on the story of the pioneering work of Dr Bennet Omalu.
An autopsy by the forensic neuropathologist of Pittsburgh Steelers American football player Mike Webster led to the discovery of a football-related brain trauma.
Giannina Scott, David Wolthoff, Larry Shuman and Elizabeth Cantillon also produce. Sony will release the film in North America on December 25.
As previously announced, the world premieres of By The Sea and The Big Short bookend the festival, set to run in Los Angeles from November 5-12.