Content Media has bulked up its EFM slate with international rights to Dark Factory's recent Sundance revenge thriller Reversal.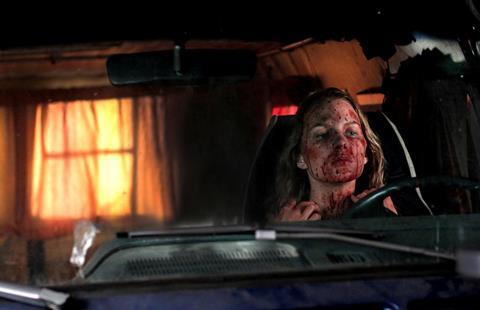 IFC Midnight snapped up US rights to the Park City At Midnight selection marking Mexican film-maker José Manuel Cravioto's English-language debut.

Tina Ivlev stars in a potential breakout role alongside Richard Tyson in the story of a woman who flees her abductor and engages in a game of cat-and-mouse when she discovers she may not be the only victim.

Content will screen Reversal this week. Rock Shaink Jr and Keith Kjornes co-wrote the screenplay with Dark Factory's Daniel Posada and Rodolfo Marquez producing alongside Alex Garcia of AG Studios.

"Jose Manuel's energetic and supremely confident directorial style really caught our eye — along with the breakout performance of Tina Ivlev," said Content film president Jamie Carmichael.

Dark Factory's nascent slate includes One Shot, which wrapped recently in Mexico and stars Topher Grace and Anne Heche. The production company and Cravioto are lining up Mexican remake 100 Cries Of Horror to shoot later this year.

Content's Berlin sales slate includes action-thriller Pandemic and two documentaries that premiered in Sundance: Alex Gibney's Going Clear: Scientology And The Prison Of Belief and Rodney Ascher's The Nightmare.