Focus takes key international markets including UK, Australia and Germany on Cannes competition entry.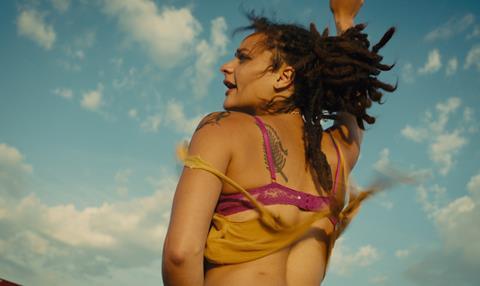 Focus Features has acquired the majority of key international territories – including Australia, New Zealand, Germany, Spain, UK, Italy and Scandinavia - to Andrea Arnold's anticipated Cannes competition entry American Honey, which screens this weekend.
Protagonist Pictures, which is repping international rights on the film, inked the deal with Focus in Cannes. Focus will release the film via Universal Pictures International.
American Honey, written and directed by Arnold, stars Shia Labeouf, Sasha Lane and Riley Keough in the story of Star (Sasha Lane), an adolescent girl from a troubled home, runs away with a traveling sales crew who drive across the American Midwest selling subscriptions door to door.
Finding her feet in this gang of teenagers, one of whom is Jake (Shia LaBeouf), she soon gets into the group's lifestyle of hard-partying nights, law-bending days, and young love.
The Parts & Labor & Pulse Films production was made in association with Mandown Pictures and the film was produced by Lars Knudsen, Jay Van Hoy, Pouya Shahbazian, Alice Weinberg, Thomas Benski and Lucas Ochoa.
The film was financed by Maven Pictures, Film4 and BFI, and was developed with financing from Film4 and BFI.
Exec producers are Rose Garnett, David Kosse, Ben Roberts, Lizzie Francke, Celine Rattray, Trudie Styler, Charlotte Ubben, Hardy Justice, Harisa Clifford, Paul Grindey, Mike Goodridge and Melissa Hook Shahbazian.
Protagonist is repping international rights and negotiated the deal with Focus. Focus will release the film via Universal Pictures International.
Other territories pre-sold by Protagonist before Cannes include France (Diaphana), Latin America (Sun Distribution) and Benelux (Cineart). A24 pre-bought US rights to film via CAA.