Beyond the Edge has scored the highest grossing opening weekend for any documentary in New Zealand.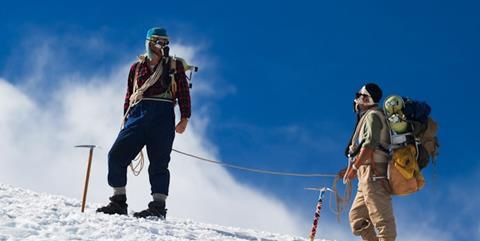 The film opened on Oct 24 and local box office reached $320,170 for the weekend.
Kelly Rogers from Rialto Distribution comments: "We are very happy to exceed opening weekend expectations for this incredible film and it shows that New Zealand audiences are really connecting with the film.
"We expect Beyond The Edge to continue to play strongly to the 35+ year old demographic and beyond."
Leanne Pooley's film is a 3D feature that dramatically recreates the true story of Edmund Hillary's journey to the summit of Mt Everest.
The previous doc opening record was for another Pooley film, The Topp Twins: Untouchable Girls.
Pooley said: "It's really exciting for me to hear people are going to the movie and experiencing for themselves the exhilaration of Sir Ed's incredible achievement."
Producer Matthew Metcalfe added: "I am delighted that New Zealanders are discovering the incredible story behind Sir Ed and the conquest of Everest.
"Beyond The Edge takes us all on a journey to the summit and shows why Sir Ed has rightfully earned his place in our national narrative."