EXCLUSIVE: The Second World War thriller will open across most of the world through Buena Vista International (BVI), Screen International has learned.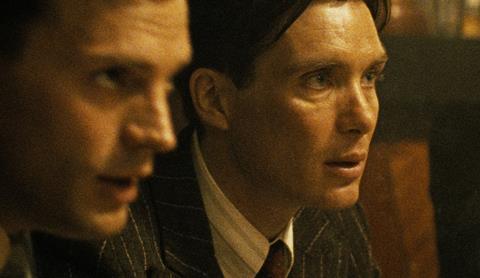 BVI has acquired rights to Anthropoid in Latin America, Australia and New Zealand, Benelux and Eastern Europe including the Baltics and Ukraine.
The distributor will also release in the Middle East, Scandinavia including Iceland, South Africa and Turkey. Bleecker Street opened it in North America just over a week ago.
Jamie Dornan and Cillian Murphy star in the true-life story about the 1941 mission by Czech agents to assassinate Reinhard Heydrich, number three in the Nazi hierarchy after Hitler and Himmler.
Sean Ellis directed the film, which received its world premiere in July as opening night selection of the 51st Karlovy Vary International Film Festival.
Mickey Liddell's LD Entertainment produced alongside Pete Shilaimon, David Ondříček and Kryštof Mucha of the Czech Republic's Lucky Man Films.
BVI could not be reached for comment.