The distributor has acquired US rights from to Bullitt Entertainment and Diamond Pictures the thriller that will star Helen Mirren.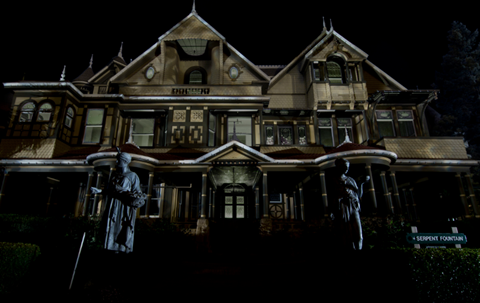 Michael Spierig and Peter Spierig will direct the story about Sarah Winchester, the guilt-ridden firearms heiress who built a mansion to house what she believed were the spirits of those killed by the Winchester repeating rifle.
The venue is said to be haunted and is situated in northern California.
Production is scheduled in March 2017 on location and in Australia.
The Spierigs wrote the screenplay with Tom Vaughan, while Imagination Design Works' Brett Tomberlin and Blacklab Entertainment's Tim McGahan are producing.
Bullitt Entertainment, Diamond Pictures and Blacklab Entertainment are financing the project and Diamond Pictures handles international sales.
Bullitt's Benedict Carver, Diamond's Daniel Diamond and Tobin Armbrust serve as executive producers with Andy Trapani, Toni Lianos, Brian Gilbert, Marc Shipper and Simon Oakes.
Carver, Diamond and WME brokered the deal with CBS Films.
CBS Films' action thriller Hell Or High Water opens in limited release this Friday.