EXCLUSIVE: Mini-major confirms £109.2 haul, placing it ahead of two studios.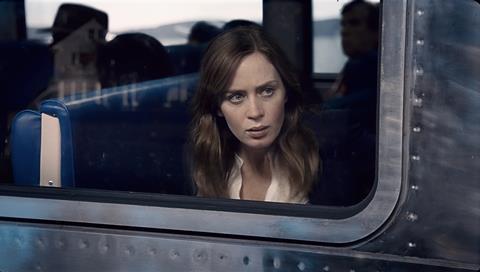 Entertainment One (eOne) scored its biggest ever UK/Ire box office in 2016, grossing £109.2m for an 8.3% market share (source: comScore) between Jan 1 - Dec 31, 2016.
Mini-major eOne finished the year with the UK's fourth-biggest market share among distributors, ahead of two studios: Sony and Paramount.
The £109m haul is double that of its closest independent competitor - Lionsgate - and means that the company is the only independent to have crossed £100m in the past decade, a feat it has achieved twice in that time.
The last independent to have crossed £100m prior to eOne was Entertainment Film Distributors, which took £115m in 2003 (and £137m in 2002), fuelled by The Lord Of The Rings movies.
eOne has now outstripped its indie rivals in four of the last five years and five times in the last eight.
The company's hits this year have included Steven Spielberg's The BFG, which took £30.75m (the director's third biggest box office as a director in the UK), book adaptation The Girl On The Train (£23.66m) and sci-fi Arrival, still currently in the UK top 20 on £9.15m.
Other strong performers included Ken Loach's Palme d'Or winner I, Daniel Blake (running total £3.1m), thriller Eye In The Sky (£5m) and 2016 Oscar-winner Spotlight (£6.4m).
With a packed slate, which will have required a significant spend, the company needed a big result this year, especially after a down year in 2015 when the company's £50m performance (3.8% market share) saw it lose its indie crown to Studiocanal.
It was a perfomance Alex Hamilton, MD EMEA, predicted back in Decmeber 2015. Hamilton told Screen today: "If a football team was top of the premiership 5 out of 8 years it would be considered an era! Joking aside this result is a testament to the talents of the exceptional filmmakers we have had the pleasure of working with as well as the hard work of a superb UK team."
Since its inception in December 2008 eOne UK's total box office stands at £616.5m. The company has scored 16 number one films and 52 releases that have grossed between £3 and £35m.
Early 2017 releases for the outfit include A Monster Calls, Jackie, Peppa Pig: My First Cinema Experience and Miss Sloane.