New York distributor FilmBuff announced that it will release the documentary and Venice Classics selection Double Play: James Benning And Richard Linklater in 2014. Meanwhile XLrator Media has cut a pioneering first-window deal with DIRECT CINEMA for CBGB.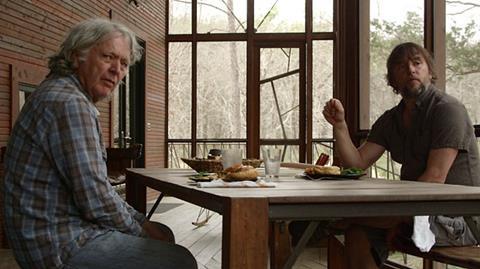 The two filmmakers met in 1988 under the auspices of the Austin Film Society and developed a personal and intellectual bond.
After a few years, their careers began to diverge. Linklater went on to direct big budget films with famous actors and Hollywood support while Benning stayed close to his roots, making micro-budget movies and avoiding mainstream Hollywood at all costs.
"Being FilmBuffs, we are very excited to be working on a film that provides access to such iconic and inspiring filmmakers," said FilmBuff's head of content partnerships, Steven Beckman.
"Given that we brought Slacker to digital audiences in 2007, we are extremely proud to be introducing Richard Linklater on a more personal level to the digital space five years later."
The film is a Gladys Glover and Bando à Parte production in association with Ciné+ and the Bear Media. Worldwide sales for additional territories are being handled by FilmBuff.
CBGB starring Alan Rickman, Malin Akerman, Ashley Greene and Rupert Grint will premiere on DIRECTV CINEMA from Sept 5-Oct 2 prior to theatrical release on Oct 11 through XLrator Media.