EXCLUSIVE: Picturehouse to release Sophie Fiennes documentary backed by BBC Films and the BFI; producers set Ireland concert.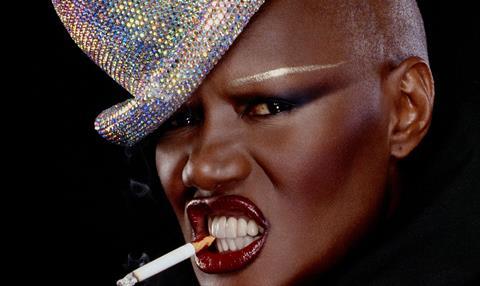 Picturehouse Entertainment has secured UK distribution rights to Sophie Fiennes' (The Pervert's Guide To Cinema) doc-biopic Grace Jones – The Musical Of My Life, about the iconic actress, singer and model.
Fiennes and Jones have been working on the film - a multi-narrative journey through the private and public life of the performer – since 2005.
Picturehouse Entertainment director of programming & acquisitions Clare Binns told Screen: "I am absolutely thrilled to be working once more with Sophie and her team on another exciting Doc after The Pervert's Guide To Ideology.
Grace is one of my favourite recording artists, her talent mixed with Sophie's filmmaking skill and our expertise at delivering innovative music docs like 20,000 Days On Earth and Made Of Stone means we're looking at a killer combo. Bring it on."
The film's producers, in collaboration with Sligoville, u:mack and Mother, have arranged a concert for the singer to be held at Dublin's Olympia Theatre next month, with footage from the event to be included in the film.
Fiennes said of the concert: "This project with Grace has been an extraordinary journey 'following the Yellow Brick Road'. We look forward to welcoming her audience to participate in our film and contributing to conjuring the Grace magic."
Grace Jones – The Musical Of My Life is produced by Blinder Films' Katie Holly, Sophie Fiennes and Shani Hinton in association with JW Films.
The film is financed by BBC Films and the BFI in association with Roads Entertainment and the TBA21 Foundation and with the participation of Bord Scannán na hÉireann / the Irish Film Board.
Picturehouse will release the film in the UK in 2017.
Jamaican-born Jones, Grammy-nominated for her music, has starred in features including A View To A Kill and Conan The Destroyer and modelled for designers including Yves Saint Laurent and Kenzo Takada.