Michael Barker and Patrick Wachsberger were among executives to discuss the importance of early pre-buys during a Zurich Summit panel.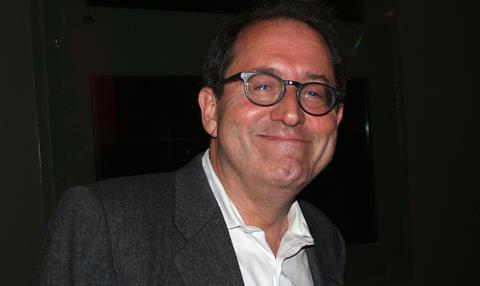 "The business is in a better place than it has ever been," according to Sony Pictures Classics co-founder Michael Barker.
Speaking on a heavyweight Zurich Summit panel about independent film financing and releasing, Blue Jasmine and Son Of Saul distributor Barker expressed optimism about the large number of revenue streams currently available to filmmakers and financiers.
"Right now, we have to pay attention to every revenue stream. Airlines are better, TV offers a different mosaic, there is DVD, streaming, international…there's a big future in China," he said.
Black Swan and Jackie producer Scott Franklin said he "saw more promise" in the market than a year ago: "I see more pre-buys than a year ago. There is more competition. It's promising and exciting."
Saturation
However, Barker cautioned that the US market continues to suffer from saturation.
"Audiences are overwhelmed by product," he said.
"The challenge of US distribution now is the glut of new material. Our job is to make films distinctive. It's very difficult. But distribution is more creative than ever in the 35 years I've been doing this," he said.
Cutting through to audiences requires distributors to rethink their release models.
"We all have to make a decision when we do these films: what kind of release does this film deserve?" asked Barker. "Does it require theatrical, does it require day and date?"
Lionsgate Motion Picture co-chairman Patrick Wachsberger called the US release calendar a "minefield", which necessitates more day and date releasing. The executive said Lionsgate currently releases around 40 films day and date each year.
SPC has never released a film day and date but Barker admitted "it isn't out of the realm of possibility". He also stressed the growing importance of movies aimed at an older audience, the 'silver dollar' quadrant.
"Don't make a movie for four quadrants," agreed Wachsberger, whose Lionsgate has mined the YA audience. "Find one and make your movie for them."
As the US market becomes increasingly crowded, Asia becomes increasingly attractive, the panel noted, and not only China. An emerging market such as Vietnam - which has a bigger population than the UK - is just one of the growth areas, highlighted Wachsberger.
Pre-buys
The panel agreed that the glut of features in the market (and the amount of competition in the entertainment arena) make the need for early-pre buys of must-have content greater than ever.
By example, Barker paid tribute to Lionsgate's early commitment to awards favourite La La Land:
"It's important to understand what Patrick [Wachsberger] did by committing to La La Land early. That was a huge risk and it paid off. I remember when the script was passed around. Everyone loved it but everyone was afraid because the budget was much higher. Patrick rose to the occasion."
CAA co-head of film finance Roeg Sutherland predicted a Best Picture win for the film.
The panel also noted the crush of awards season with Wachsberger revealing that Lionsgate can shell out up to $6m on an awards campaign.