EXCLUSIVE: Dong Ping's Huanxi Media Group invests in subscription streaming service, which could beat Netflix to the punch in China.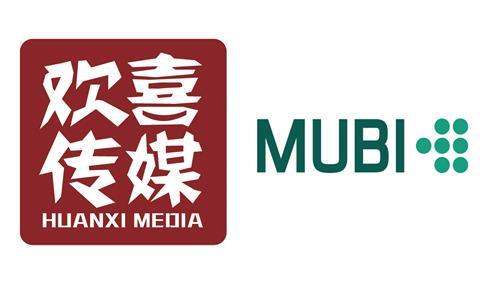 Online subscription streaming service MUBI is set to launch in China later this year following a $50m investment from Huanxi Media Group, the media investment firm run by entrepreneur and former ChinaVision chairman Dong Ping.
In a game-changing investment for the curated film platform, Huanxi will invest $40 million in joint venture MUBI China for 70% of the local business. The remaining 30% will be owned by MUBI.
As part of the agreement, Huanxi will make an additional strategic investment in MUBI of $10 million for an 8% ownership of the growing global service, which could now beat out mega rivals such as Netflix to become the first known UK or US film subscription platform to launch in China.
Executive Dong Ping, who launched Huanxi last year after selling a controlling stake in film and TV company ChinaVision to e-commerce giant Alibaba for $800m, said: "As China's movie market grows rapidly, the online video and movie sector is also expanding quickly. As a result, there is a growing demand by Chinese audiences for quality content online. Our Joint Venture with MUBI would allow us to combine our deep expertise in creating, acquiring original, event-driven content in China with MUBI's powerful, user-friendly platform."
Huanxi's impressive film investments and strong industry connections – the company most recently backed box office smash Lost In Hong Kong, and company executives include director-actor Xu Zheng (Lost In Thailand) and director Ning Hao (Breakup Buddies) - make it well placed to make a strong play in the content market.
MUBI's curated platform, available in more than 200 countries, offers subscribers one film each day, available for 30 days, via monthly or yearly subscription. MUBI China is expected to follow a similar model but may also be modified.
Speaking to Screen, Huanxi CEO Steven Xiang and MUBI CEO Efe Cakarel confirmed that the service will largely focus on commercial and independent local language content, with the ambition to show a number of titles day-and-date with their theatrical releases.
The Chinese service is expected to cost in the region of $2-3 per month. First titles have yet to be confirmed.
Xiang told Screen: "The sky is the limit in terms of subscriber numbers. Our goal is to reach critical mass in short time. To be a big player we need to reach 3-5m subs in a relatively short time.
"2015 was a watershed year for subscription content in China. With our expertise and network our content will be first rate. Most video sites are started by technology companies but we are coming from the content side. We will be very competitive with any other video site."
Paying film and TV subscription services remain relatively niche in China but the potential for growth is huge. Market-leading local online service Iqiyi has an estimated 5-10m paying subscribers.
The MUBI China partners are open to showing US titles and blockbusters on the service and Xiang told Screen that investments in English-language films for exploitation on the site and in cinemas is a likely next step.
"We're very interested in working with US studios as well as independents to invest in and develop new film projects which we'd like to have the rights to for MUBI China."
Cakarel added: "We are thrilled to launch MUBI in China this year. The foundation of MUBI has always been to ensure film fans have access to the best films around the globe, from London to Beijing, wherever and whenever they want. Through our partnership with Huanxi, we will be able to do just that; introduce a curated film offering in the country with the largest population in the world - and soon the largest film market in the world."
MUBI made waves last year when it secured exclusive online rights to Paul Thomas Anderson's Junun.
The independent films specialist also signed first deals with studios and major indies alike including Sony Pictures Television, Paramount Pictures, Miramax, eOne, Icon and StudioCanal.
In April 2016, MUBI will partner with New Wave Films to release Miguel Gomes' Arabian Nights theatrically in the UK and online via the streaming service.