The distributor has taken Nanni Moretti's winner of the Prize of the Ecumenical Jury at last year's Cannes Film Festival off the hands of embattled Alchemy.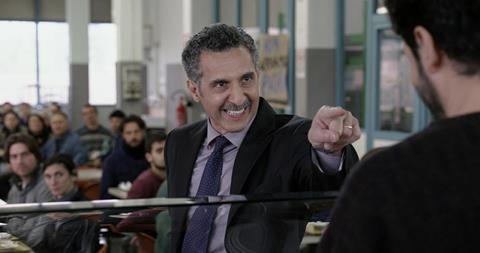 Music Box plans a Q3 release after president William Schopf brokered the US deal with Films Distribution co-head Nicolas Brigaud-Robert.
Mia Madre stars Margherita Buy as a beleaguered director juggling a chaotic personal life and a bombastic star, played by John Turturro.
The deal marks the latest film to be extracted from Alchemy, which has become beset by financial troubles. A24 recently took over Ben Wheatley's Free Fire and another Cannes 2015 selection, Yorgos Lanthimos' The Lobster.
"We're delighted to have the opportunity to work with a filmmaker of Moretti's stature, and to bring his latest to American audiences," said Music Box managing director Ed Arentz.
"Mia Madre is quintessential Moretti: his wry humour, moral questioning and emotional honesty – with the added bonus of two wonderful actors Margherita Buy and John Turturro."