Adam Sandler's second feature in the actor's exclusive deal will premiere on the streaming service worldwide on May 27.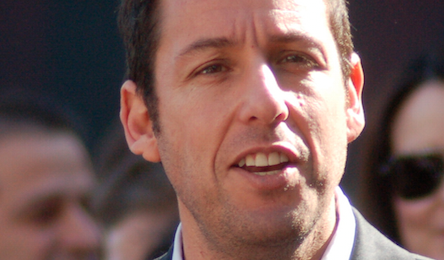 Sandler stars alongside David Spade, Paula Patton, Kathryn Hahn, Sean Astin, Catherine Bell, Michael Chiklis, Luis Guzman, Natasha Leggero, Nick Swardson, Torsten Voges, Renee Taylor, and Matt Walsh.
Steven Brill directed The Do-Over from a screenplay by Kevin Barnett and Chris Pappas about two unlucky men who fake their deaths and assume the personas of men who unbeknownst to them were in even more trouble than they were.
Sandler, Allen Covert and Kevin Grady produce the Happy Madison Production for Netflix.
Sandler's first film in the four-film deal, The Ridiculous 6, debuted on Netflix on December 11, 2015.
Netflix executives claimed at the CES show in January that the comedy Western was viewed more times in 30 days than any other feaure in the history of their service.