Pact marks Netflix's first global deal for an Italian movie, according to producers.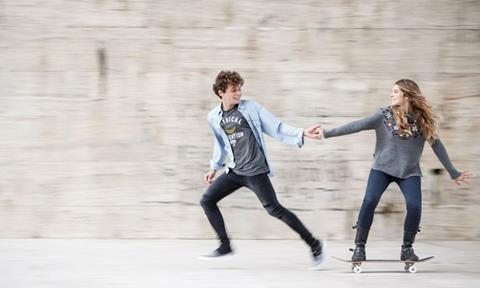 Netflix has boarded global rights, excluding Italy, to Italian romantic comedy Slam: Tutto Per Una Ragazza, the adaptation of the 2008 Nick Hornby novel Slam.
Netflix has picked up rights to the film in 189 territories - where it will be labeled a 'Netflix original' on its April 15 release - while in Italy the film will have a theatrical and home entertainment release (March 23) through Universal. Netflix also has SVoD rights to the film in Italy.
According to producers, the deal marks Netflix's first global deal for an entirely Italian movie.
Slam, which premiered at the Torino Film Festival last November, is produced by Rai Cinema and Indigo Film (The Great Beauty).
The deal was revealed today by the film's producers at a press event in Rome.
Jasmine Trinca (Miele) and Luca Marinelli (They Call Me Jeeg) star in the feature which is directed by Andrea Molaioli (The Girl By The Lake).
The coming-of-age story follows a boy with a passion for skateboarding and a plan to travel to the US whose direction changes after he meets a girl named Alice.
"What Netflix saw in our movie is international appeal, and great potential, in great part thanks to the Hornby novel," said producer Francesca Cima of Indigo, Paolo Sorrentino's regular collaborators.
"The other element that was praised was the way we made it local", she added.
"That [the deal] is what happens when adapting an international author with an international approach", said co-producer Paolo Del Brocco of Rai Cinema.
"This is a new path to international audiences. This deal is a first for the Italian market".
Netflix recently revealed first images of its debut Netflix original drama out of Italy Suburra.
Netflix was unavailable for comment.