The Raven Banner specialty label has acquired Canadian rights to Kevan Funk's film ahead of its world premiere in Toronto's Discovery section next month.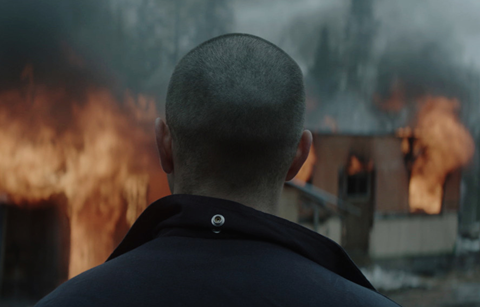 Hello Destroyer stars TIFF Rising Star Jared Abrahamson as a shy enforcer on a hockey team whose life is shattered by an act of violence during a game.
As he struggles with the repercussions he learns more about the brutal world of his locker room compadres.
Toronto-based Northern Banner plans an early 2017 theatrical release.
Kurt Max Runte, Paul McGillion, Ian Tracey, Sara Canning, Ben Cotton, Maxwell Haynes and newcomer talent Joe Dion Buffalo round out the key cast.
Haydn Wazelle of Tabula Dada and Daniel Domachowski of Type One produced Hello Destroyer and Christine Haebler and Trish Dolman served as executive producers. Telefilm Canada participated in the development and financing.
"Like the vast majority of my short film work that I have made leading up to this, the film is intended to be engaged in social and cultural criticism," said Funk.

"It's a breakthrough performance everyone must see," said Northern Banner's managing partner Andrew Hunt. "Kevan Funk is a powerful new voice in Canadian cinema and we are excited to be working with him on this impressive first feature."
Northern Banner's Michael Paszt and James Fler negotiated the deal with Wazelle and Domachowski.

The label's Canadian release slate includes Ciro Guerra's Colombian Oscar-nominated Colombian epic Embrace Of The Serpent, Jeremy Lalonde's How To Plan An Orgy In A Small Town, Sean Garrity's Borealis, and rom-com A Date With Miss Fortune.