Ethan Hawke and Paul Giamatti star in the upcoming world premiere drama set in the world of baseball.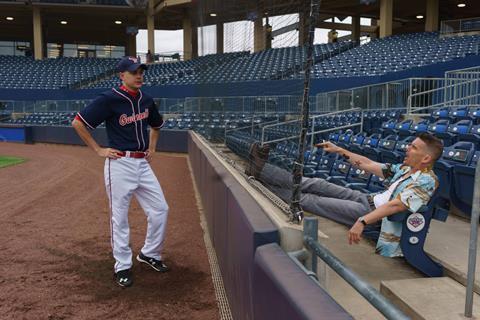 RLJ Entertainment has acquired US rights from WME to Noah Buschel's film, which will premiere at the Tribeca Film Festival in New York on April.
The Phenom centres on a major league rookie pitcher with a confidence crisis who is dispatched to the minor leagues to work with an unorthodox sports psychologist as tensions with his overbearing father bubble to the surface.
Antonia Bogdanovich produced alongside Jeff Elliott, Kim Jose, and Jeff Rice. Johnny Simmons and Sophie Kennedy Clark round out the key cast.
RLJ Entertainment plans to release The Phenom in theatres and VOD on June 24.

The distributor's recent features include Bone Tomahawk, Criminal Activities, The Cobbler, and the upcoming controversy-hit Nina Simone biopic Nina starring Zoe Saldana.