The drama about the 1969 Stonewall riots will open on September 25. Separately, Sundance Selects has acquired A Ballerina's Tale and Gravitas Ventures has picked up Unbranded.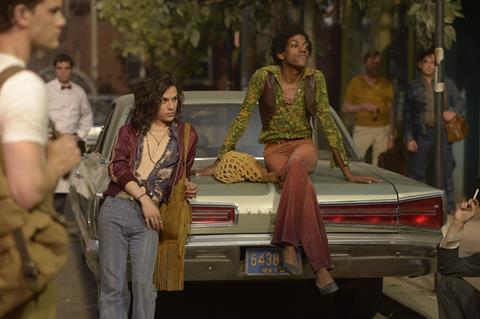 Roland Emmerich directed Stonewall from Jon Robin Baitz's screenplay, which follows a fictional man caught up in the Greenwich Village riots sparked by ongoing police brutality at a mafia-run watering hole.
The riots triggered the US LGBT rights movement at a time when there was scant recognition of gay rights in the US.
Jeremy Irvine and newcomer Jonny Beauchamp star alongside Jonathan Rhys Meyers and Ron Perlman.
"I was always interested and passionate about telling this important story, but I feel it has never been more timely than right now," said Emmerich, who also produced the film.
Sundance Selects has picked up US rights from Andrew Herwitz of The Film Sales Company to Nelson George's A Ballerina's Tale, a documentary about Misty Copeland, who last month became the first African-American female principal dancer at the American Ballet Theatre. The film premiered at Tribeca.
Gravitas Ventures has acquired all US rights from Pryor Cashman LLP to Phil Baribeau's Unbranded following its recent world debut at the Hot Docs Film Festival in Toronto where it won the audience award. The Kickstarter-backed film focuses on environmental issues and will debut on September 25 in a minimum of 25 theatres in collaboration with Tugg.