EXCLUSIVE: First trailer for film from Philomena producer, BBC Films and Steve Coogan.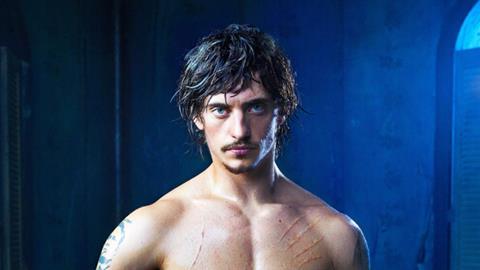 Screen can reveal the stirring first trailer for Sergei Polunin bio-doc Dancer, produced by Oscar-nominee Gaby Tana (Philomena).
The "immersive personal portrait" charts the story of the prodigal dancer who took the ballet world by storm and became the Royal Ballet's youngest ever principal.
However, at the peak of his success, aged 25, Polunin walked away, driven to the brink of self-destruction by stardom.
The film, currently in post-production, includes the clip Take Me To Church, directed by David LaChapelle, which clocked more than 14 million views.
Steven Cantor, Oscar-nominated for short Blood Ties: The Life And Work Of Sally Mann, directs.
Executive producers are Christine Langan from BBC Films (The Queen), Carolyn Marks Blackwood from Magnolia Mae Films (The Duchess) and Henry Normal and Steve Coogan from Baby Cow (Philomena).
WestEnd is handling world sales and is showing the film to buyers at the market in Cannes before an anticipated autumn festival debut. BBC has UK TV rights.
Rights on the film have been sold to IFC/Sundance Selects (US), Universum (Germany), TF1 Video (France), Teodora (Italy), Smile (Scandinavia), Karma (Spain), Praesens (Switzerland), Vendetta (Australia and New Zealand), PNW (Canada), Uplink (Japan), At9 (Korea), DDDream (China), Edko (Hong Kong), Filmtrade (Greece) and United King (Israel).