The distributor has picked up UK rights to The 9th Life Of Louis Drax and Southside With You.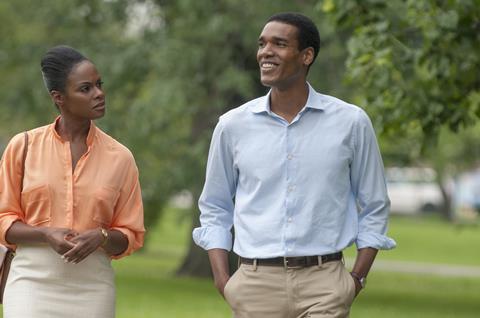 Soda has set a September theatrical release for The 9th Life Of Louis Drax. Alexandre Aja directed from Max Minghella's adapted screenplay based on Liz Jensen's bestseller.
Jamie Dornan, Aaron Paul, Sarah Gadon, Oliver Platt, Molly Parker, Barbara Hershey and Aiden Longworth in the title role star in the tale of a doctor drawn into a web of deceit following the near-fatal fall of a young boy.
Aja, Minghella, Tim Bricknell and Shawn Williamson produced with Miramax's Zanne Devine and Rosanne Korenberg on board as executive producers.
Opening in October will be Richard Tanne's feature directorial debut Southside With You, inspired by the first date between Barack and Michelle Obama in Chicago in 1989.
Parker Sawyers and Tika Sumpter star. Robert Teitel, Sumpter and Tanne produced.
Stuart Ford of the film's financier and international sales agent IM Global served as executive producer alongside Matt Jackson, Glendon Palmer, John Legend, Mike Jackson, Carrie Holt De Lama, Tracey Bing, Devine and Rosanne Korenberg.