EXCLUSIVE: HanWay inks deal with Arrow Films, which plots "major" release.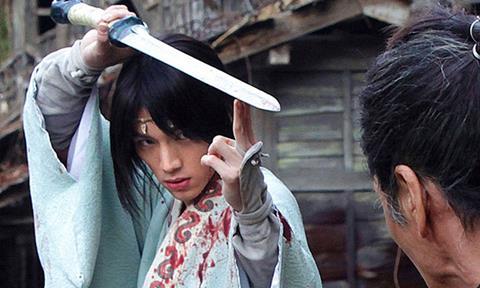 Arrow Films has acquired all UK rights for Blade Of The Immortal from HanWay at Cannes Film Festival.
Takashi Miike's samurai epic, based on Hiroaki Samura's long-running manga of the same name, follows an immortal warrior who is enlisted by a young girl to avenge her parents' slaughter at the hand of a group of master swordsmen.
Takuya Kimura (Hero), plays the lead alongside newcomer Hana Sugisaki. Sôta Fukushi and Ebizô Ichikawa (13 Assassins) round out the cast with veterans Min Tanaka and Tsutomu Yamazaki.
Arrow plans to release the film later this year.
The film was written by Tetsuya Oishi and produced by Jeremy Thomas, Misako Saka, and Shigeji Maeda, with Warner Bros Japan.
The deal was negotiated by Mark Lane at HanWay Films on behalf of the filmmakers with Tom Stewart, acquisitions director of Arrow Films, who said of the deal:
"Arrow Films are very proud to be releasing Takashi Miike's latest masterpiece, which is set to have a major UK/ Eire release later this year. Arrow's passion and commitment for Miike's work already self-evident, with the company already boasting nine of his past films.
"On a separate note, we're completely thrilled to be working with Jeremy Thomas and everyone at HanWay Films on this hugely exciting release."
Arrow recently acquired theatrical rights to Cannes opener Ismael's Ghosts as well as The Villainess, which premiered at a midnight screening on Sunday night.
The company has recently released two well received titles from last year's festival, Aquarius and Clash.