The distributor announced on Wednesday it has acquired North American, UK, Australian and New Zealand distribution rights for the comedy-thriller.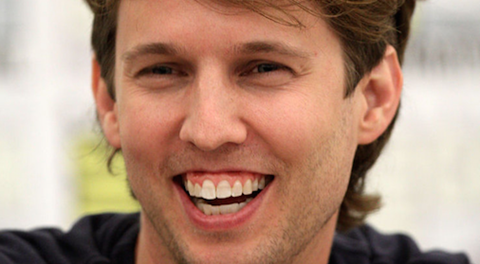 Jon Heder (pictured), David Krumholtz, Melonie Diaz and Paul W Downs star with Justin Long and Amy Sedaris.
Oliver Irving directed Ghost Team, about a paranormal-obsessed Louis and his ragtag team as they investigate the beyond and deepen friendships. Peter Warren wrote the script.

"Ghost Team is very much a passion project for me and my collaborators," said Irving. "It's clear the team at The Orchard is just as excited about the film, and it's wonderful to know we have such an enthusiastic and supportive partner when bringing the film to comedy and horror fans alike."
Julie Christeas and Schuyler Weiss of Tandem Pictures, Alex Sagalchik of Mott Street Pictures, Clem McIntosh and Irving produced.
Kevin Iwashina of Preferred Content served as executive producer. Production wrapped last week and the film will open towards the end of 2016.
Director of acquisitions Danielle DiGiacomo brokered the deal with Marc Bortz of Preferred Content and Marc Simon of Cowan Debaets Abrahams and Sheppard LLP on behalf of the filmmakers.