The studio has signed a breakthrough distribution deal that acknowledges the film-going culture of Nigeria and the potential of the regional market.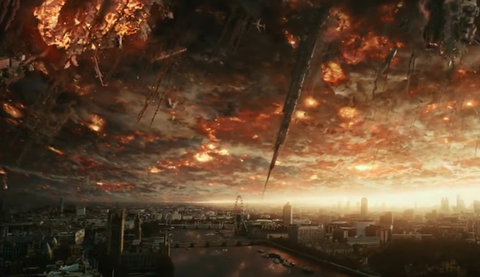 Under the terms of the agreement, Fox will release its entire slate via Lagos-based FilmOne Distribution directly to cinemas in Nigeria and Ghana.
This marks the first deal of its kind in West Africa for Twentieth Century Fox and cues up a 2016 roster that includes tentpoles Independence Day: Resurgence and Ice Age: Collision Course, as well as Fox Searchlight's Sundance acquisition The Birth Of A Nation, and DreamWorks Animation's Trolls.
Independence Day: Resurgence (pictured) will kick off the arrangement in West Africa on July 1.
Kene Mkparu, group CEO and president of Filmhouse Cinemas and FilmOne Distribution, hailed the deal as one that would "deepen and popularise" film-going culture in both countries.
"Twentieth Century Fox have today made a bold statement in showcasing their interest in the growing African Film Market, of which the West African region, particularly Nigeria has become a major player," said Mkparu.
Moses Babatope, chief operations officer and executive vice-president of FilmOne Distribution, added that the company would market the slate with "innovative and engaging" campaigns.
Paul Higginson, Fox's executive vice-president of international distribution (EMEA), added: "Twentieth Century Fox has always sought out new opportunities and the best distribution partners in each territory with in-depth local knowledge, and we feel that we've found the perfect partner in FilmOne."